Breaking Borders: High Net Worth Americans Are Buying Abroad
It appears that a growing number of American buyers are expanding their property portfolios beyond domestic borders. In fact, according to a survey conducted by Coldwell Banker, 67% of wealthy American buyers own properties outside of the United States. Additionally, figures from Wealth-X suggest that the number of high net worth Americans purchasing properties abroad is expected to increase by 14% from 2021 to 2022 and 29% from 2019.
Some buyers may be seeking an investment property or vacation home, while others are looking to relocate entirely. Central America is currently leading the way in preference for affluent Americans, followed by Canada, Mexico, Asia, South America, and Europe. Certain countries, like Portugal, also offer "golden visa" programs, which provide residency or citizenship to wealthy individuals in exchange for substantial investments, such as in real estate.
While the 55+ age group still has the largest share of foreign property ownership, the 25-34 age group is moving up the ranks due to generational wealth. According to Kelly Cutchin, the country manager USA at global payments services provider Moneycorp Americas, starting young and diversifying one's portfolio is a wise decision.
There are many reasons why overseas locations may offer more perks than buying in the United States. The declining exchange rate and low mortgage rates in France, for example, make it an excellent investment for American buyers. Additionally, American home prices, inflation, and the political climate may be contributing to buyers looking abroad. Remote work and social media posts showcasing different countries may also be encouraging buyers to look outside of the United States.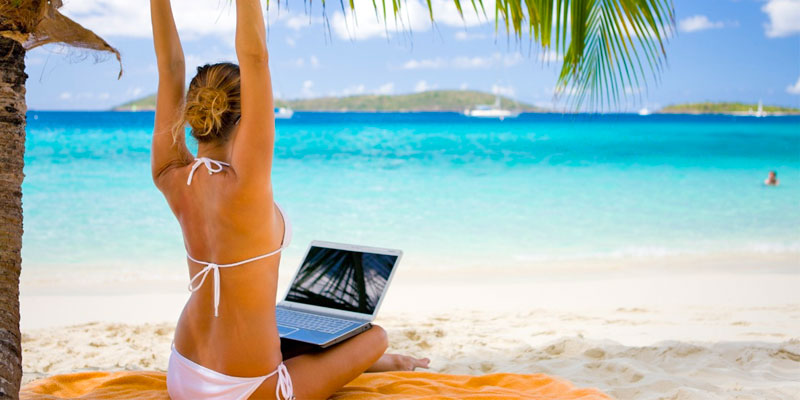 It's essential for American buyers to conduct thorough research, consult with real estate agents and international tax consultants, and examine foreign ownership laws. In some countries, an all-cash purchase may be required, and financing options may require larger down payments than those in the United States. Additional costs, such as translator, tax and legal fees, international bank transfer fees, and insurance, must also be taken into account.
To avoid potential financial setbacks, buyers can consider speaking to currency experts to lock in exchange rates before investing overseas. According to Cutchin, "if the rate moves against you between now and when you go to facilitate the transaction, it might actually place you in a situation where you can no longer afford to make that investment."
Hey, I'm Matt a financial content writer with a passion for helping people improve their financial well-being. I have 15 years of experience writing on topics such as personal finance, investing, budgeting, and more. Thank you for reading my work, and I hope it helps you on your journey towards financial success. Learn more about me at MattHagens.com
This website uses cookies to ensure you get the best experience on our website