Nvidia's Stock Price Soars, AI-Powered Search Engines to Thank
Amid all the buzz surrounding Nvidia's impressive 12.78% surge in the ChatGPT world, the chip maker is keen to prove that it is more than just hype.
Since the beginning of the year, Nvidia's stock price has soared 42%, outperforming the PHLX Semiconductor Index by a significant margin, which was only up by 14%. This occurred even before the release of the company's fiscal fourth-quarter results, which many predicted would reflect the same lack of spending on PC and data center seen by its competitors, Intel and Advanced Micro Devices.
Although analysts were estimating a 21% year-on-year decline in Nvidia's revenue for the January-ended quarter – the company's worst decline in almost four years – the excitement surrounding ChatGPT, an artificial intelligence chat tool, and the ongoing AI battle between Google and Microsoft overshadowed any concerns about Nvidia's short-term business prospects. Nvidia is already a significant supplier to these companies and other tech giants that provide cloud computing services.
Search engines that use AI tools like ChatGPT require more intensive computing power than standard search activity. As a result, this could result in increased capital spending being directed Nvidia's way. Jefferies analyst Mark Lipacis raised his price target on Nvidia's stock by 22% after Microsoft and Google made significant announcements this month regarding the adoption of AI chatbot tools in their respective search engines.
Of course, the results that Nvidia delivered on Wednesday afternoon did not reflect the full potential of the company. While revenue fell 21% year-on-year, data-center revenue of $3.6 billion came in 6% below Wall Street's forecasts, as Chief Financial Officer Colette Kress noted that some cloud customers "paused at the end of the year to recalibrate their build plans."
However, the company's videogaming segment – its second-largest business – showed a surprising upturn from the previous quarter's slump, surpassing analysts' expectations by 15%. Ms. Kress also added that data-center sales growth is expected to accelerate beyond the current quarter. This is encouraging news for some analysts who anticipated a period of weakness at least through the first half of 2023.
The optimistic outlook, combined with the company's announcement of a new cloud-based software business, gave investors the confidence to hold onto a chip stock that is currently trading at over 50 times forward earnings. Nvidia's shares jumped over 14% on Thursday morning.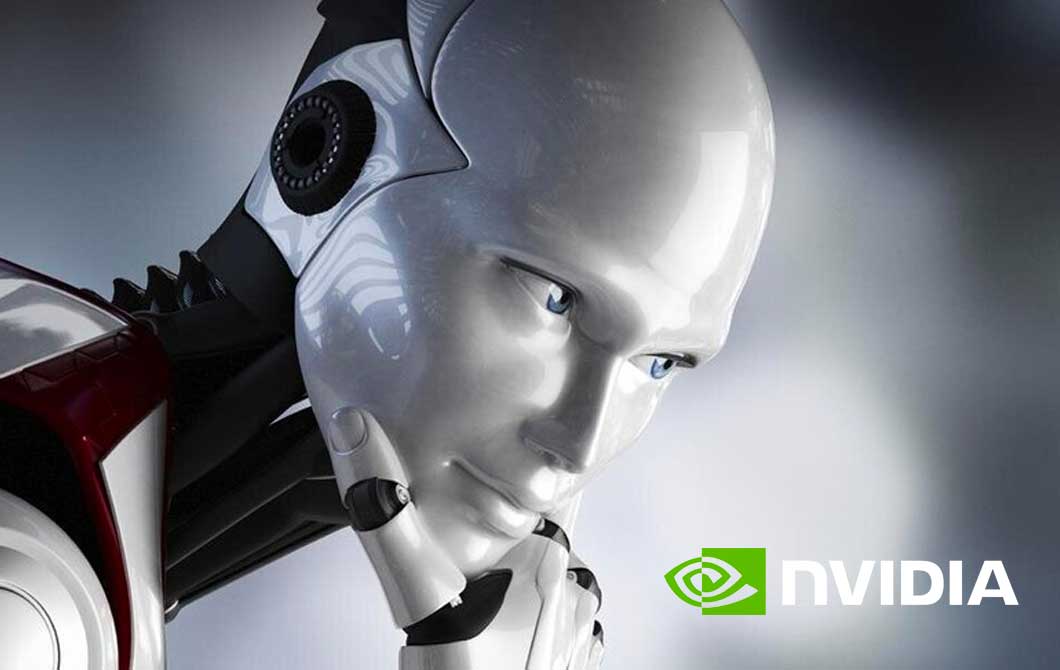 The enthusiasm for AI is not unfounded. The rollout of AI chatbot-based search will undoubtedly face challenges; Microsoft is already imposing limits on the new Bing before its official release due to some strange responses reported by early reviewers. However, both Microsoft and Google are committed to this shift, which will require the necessary investments to equip their networks, even if they moderate their capital spending elsewhere.
The new software business also provides Nvidia with another outlet to generate more business from its substantial library of AI software tools developed over the years. Chief Executive Officer Jensen Huang stated that the service would be hosted and offered through major cloud service providers, which simplifies the company's go-to-market approach.
Furthermore, this move allows Nvidia to expand its AI customer base beyond the deep-pocketed tech giants that purchase its chips. Cowen analyst Matt Ramsay wrote that this helps underpin Nvidia's "transformation from a GPU hardware company to an accelerated computing (hardware/software) platform provider." At such a high valuation, Nvidia must be more than just a chip company.
Hey, I'm Matt a financial content writer with a passion for helping people improve their financial well-being. I have 15 years of experience writing on topics such as personal finance, investing, budgeting, and more. Thank you for reading my work, and I hope it helps you on your journey towards financial success. Learn more about me at MattHagens.com
This website uses cookies to ensure you get the best experience on our website